about
taihe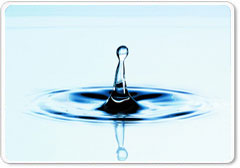 Shandong Taihe Water Treatment CO., LTD is the largest professional manufacturer of water treatment chemicals in China, with sales volume being No. 1 for four years.
Taihe focuses on the manufacturing and devotes itself to be the production workshop for global water treatment industry.
Taihe's turnover reached 120 million US dollars while sales volume almost 90,000 tons in 2013. Taihe took the lead in continuous mass production of water treatment chemicals in the world, the quality stability and operation safety of which was greatly improved compared with traditional single reactor batch production.
In April 2014, the product capacity of Etidronic Acid(HEDP) has achieved 25,000 tons one set;
2-Phosphonobutane -1,2,4-Tricarboxylic Acid (PBTCA) 30,000 tons one set;
Amino Trimethylene Phosphonic Acid (ATMP) 25,000 tons one set;
Benzalkonium chloride (BKC/BAC) 12,000 tons two sets;
Polymers 15,000 tons one set;
HHydrolyzed Polymaleic Anhydride (HPMA) 10,000 tons one set;
Polyepoxysuccinic Acid (PESA) 8000 tons one set.